Environment´s information
The Iberian Path of Soria GR-86 and the close Water Path are two appeals for the walkers. By the Northeast the traveller gets into in the region of High Lands more far away of Magaña, in where a castle above a hill is raised. A huge sculpture of a dinosaur- it is said that it is the biggest one of the world- it marks the beginning of the Ichnites Route in Fuentes de Magaña. On the East you can see the church of Castilruiz and enjoy good panoramic views from San Felices. Likewise is worthy to see the parish of Matalebreras, locality where from we can go to see the Historic-Artistic Complex of Ágreda, with stop in Muro, where there is a leisure area and a Celt-Iberian-Romanesque museum. Likewise from Matalebreras the visitant can choose to go close to the city of Soria with all its historic-artistic, gastronomic heritage, parks, etc.
Trévago
Trévago is located on the Southwest of Soria, close to Moncayo and on the feet of the Mountain Chain of Madero. There you will find a quiet village and with "Elf". The children will enjoy the freedom while thery are running over the village, visiting the playground "La Tenería", going up to the zip…The Islamic tower belongs to the Gothic parish, where there is a Romanesque baptismal font. Next to it there is the granary. There is an ethnographic museum and an interesting fount close to the fronton. In some houses there are inscriptions. The Iberian Path of Soria GR-86 runs over the term and other paths of small track such as of the "Hawthorn".
Tours
From Trévago, and in a close environment. Many excursions can be made, such as:

*Route 1: Ágreda-Vozmediano-Source of Quéiles_El Moncayo-Veruela and Tarazona.
*Route 2: Magaña-San Pedro Manrique-Bretún-nciso (Dinosaur footprints) )
*Route 3: Narros-Soria-Numancia
*Route 4: San Felices-Contrebia Lukade (Celtiberian village)-Cervera del Río-Alhama

Trévago is a good meeting point for who are from the Basque Country, Navarre and Catalonian, with who are from Madrid and other areas of Spain.

Trévago has been awarded the prize "People from Soria of the 2009"

WHERE TO GO

Contrebia Leukade
Contrebia Leukade es la ciudad más antigua de La Rioja, puesto que fue fundada en el siglo III antes de Cristo. Situado en Inestrillas, entre Cervera y Aguilar. Es considerado uno de los yacimientos a...

Castillo de Cornago
Al llegar a Cornago sorprende la belleza del conjunto formado por el castillo y el templo parroquial, pero una vez en el pueblo llama la atención la reconstrucción de las viviendas y cómo esta urbaniz...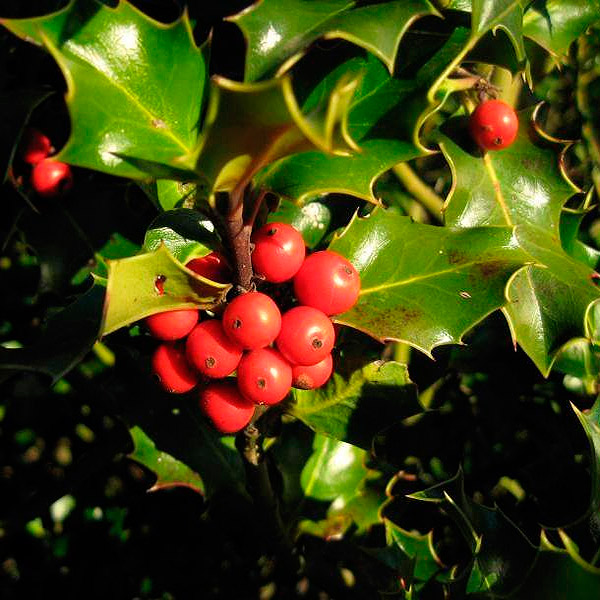 Acebal de Garagueta
Uno de los mayores acebales puros de España entre Torrearévalo y Arévalo de la Sierra, localidad esta última con su Casa del Acebo. Zona ZEPA y LIC, así como Reserva Natural. El último tramo es por c...
UPCOMING EVENTS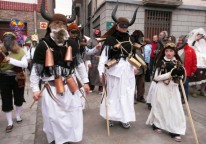 Carnaval Tradicional Riojano
En Enciso, del 21 al 22 de febrero
Enciso celebra su carnaval en el que se recuperan disfraces ancestrales que desfilan por las calles y se hace una cena popular y quema de los judeses.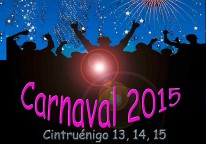 Carnaval de Cintruénigo
En Cintruénigo, del 24 al 26 de febrero
Viernes tarde: Lectura del pregón hacia 19:30h.y tamboreada. Sábado: salida de los zarramusqueros hacia 17:00 (durante 1 hora los zarramusqueros manchan a todo aquel que no vaya disfrazado) Domingo:...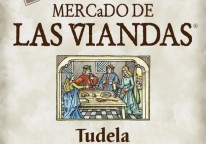 Mercado de las Viandas
En Tudela, del 3 al 5 de marzo
Feria "MERCADO DE LAS VIANDAS", sabores de calidad Comunidades de España. A partir del viernes por la mañana y hasta el domingo en horarios de 11 a 2 y de 5 a 9 noche, el Paseo del Queiles en Tudel...